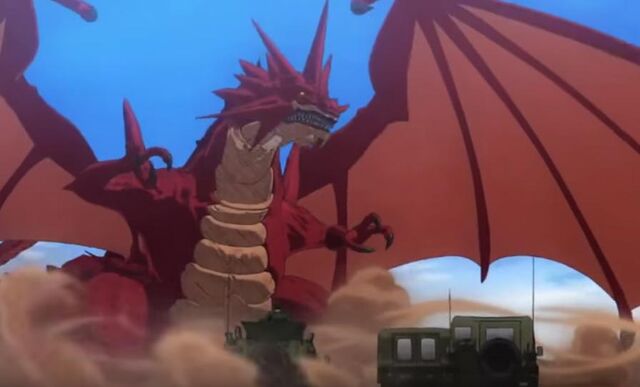 Description
Fire dragon.  The one pictured here is an ancient flying dragon that gives a blast of flame that is hot enough to incinerate people and entire buildings.  This one wiped out the village that was home to the elf Tuka Luna Marceau.  Attackinng a column of fleeing villagers from the Coda village, it was wounded and driven off by the JSDF 3rd Recon unit.
File history
Click on a date/time to view the file as it appeared at that time.
Ad blocker interference detected!
Wikia is a free-to-use site that makes money from advertising. We have a modified experience for viewers using ad blockers

Wikia is not accessible if you've made further modifications. Remove the custom ad blocker rule(s) and the page will load as expected.